Physical Wellbeing
At Southview we believe that Physical wellbeing underpins everything we do and therefore is one of our pillars which supports the curriculum. Opportunities to explore, play and be active in a safe and secure environment are important factors for the development of all of our pupils.
What is Physical wellbeing?
Making sure our pupils are physically comfortable and prepared for all learning activities.
Implementing individual programmes to develop and maintain physical activity, strengthening muscles and promoting brain development.
Accessing and learning from a broad and varied curriculum.
Preparing each pupil for an independent and fulfilling life.

What does Physical Wellbeing look like a Southview School?
Physical wellbeing at Southview is an in integral part of every day life which forms a crucial part of every child's and young persons routine. It is also an important part of the school curriculum and forms part of the additional support and intervention menu we offer.
Our vision at Southview, is for every young person to be as independent as possible. In order to achieve this all staff work together with physiotherapists, Occupational therapists, Speech and language therapists other outside agencies and families to put into place the appropriate support, plans and equipment needed for pupils to physically access and develop skills in a range of activities and lessons.
As you move around the school you will see children in standing frames, using their walker, carrying out daily physio programmes, being transferred into class chairs with desks and equipment adapted and positioned to ensure each child and young person is comfortable and prepared to take part in lessons and activities. This is essential to the health, comfort and happiness of our pupils as it contributes to the development, maintenance and control of their body.
Ensuring that primary needs are met, allows all pupils to broaden their experiences, achieve
personal goals and targets and make more progress within different areas of the curriculum.
All pupils take part in a timetabled 'Enrichment and PE/ Yoga session' All of these sessions are differentiated to meet the needs of the individual and group. Staff are particularly skilled in the adaption of games and competitions which allows all pupils to feel included and to experience the exhilaration of success, competition and taking part alongside others. By broadening, repeating and increasing these experiences pupils also develop other skills such as self-confidence, motivation and effective communication.
Complementing the curriculum we also offer other activities such as horse riding and outside competitions like the Panathlon and Boccia. This gives our pupils the opportunity to try new skills and to test their own skills against others in new and exciting environments.
At Southview, we make the most of all movement opportunities and are creative in our approach combing routine physical movements with learning. This provides the best experiences for pupils keeping them healthy, active, engaged ready and prepared to reach their full potential every day.
The Team:
Lauren Leach - Physio Therapist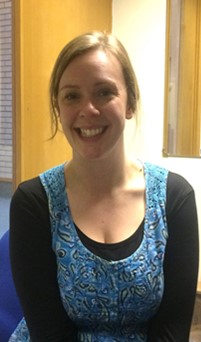 Lauren Leach is a Band 7 Physiotherapist. Lauren graduated with an honours degree in 2008 and has worked in a mixture of private and NHS settings since this time. Lauren has specialised in Paediatric Physiotherapy since 2012. In 2016 Lauren completed her Bobath Foundation Course in order to become a Bobath practitioner. Lauren's is based at Southview School one day a week.
Freya Voss - Paediatric Physiotherapist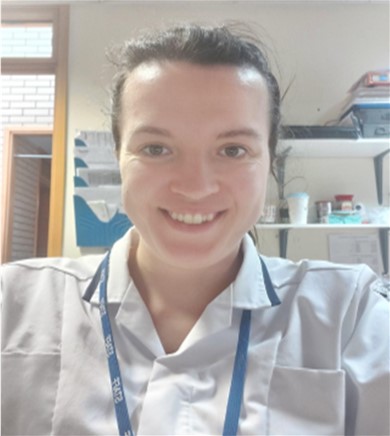 Freya Voss is a Band 6 Specialist Paediatric Physiotherapist. She has been a physiotherapist for 5 years and has been working at Southview since September. She really enjoys working with children and helping them achieve their full potential in life.
Emma O'Regan - Specialised Paediatric Physiotherapist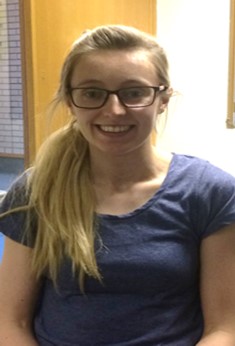 My name is Emma O'Regan and I work as a Specialised Paediatric Physiotherapist for Provide. I attend Southview School one day a week; currently on Wednesdays. I have been working in Southview school for the past four years and really enjoy working alongside therapy colleagues and school staff to assess and meet the physiotherapy needs of the students I see.
Emily Bartle - Physio Assistant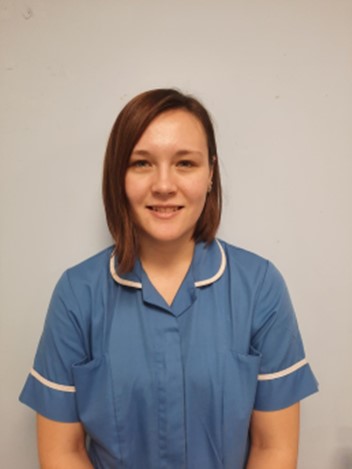 My name is Emily Bartle. I have been working as a Physio Assistant for a year and a half, and I am planning on becoming fully qualified in the future. I have been working with a number of children with complex needs for the past 3 years. I will be coming to Southview every Monday.
Anca Hastings - Wellbeing Leader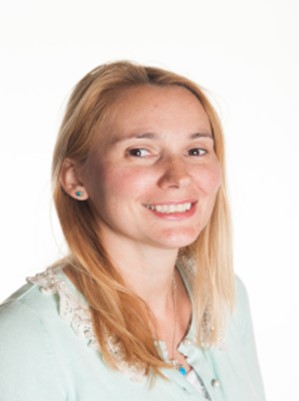 My name is Anca Hastings and I have been a teacher at Southview School for 14 years. Three years ago I qualified as a yoga teacher specialised in yoga for complex needs and autistic children. I am passionate about providing our learners with everything they need so they can be as independent as they can be.
Lorraine Fildes - Physical Wellbeing Co-ordinator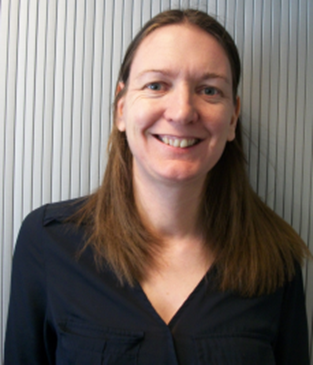 My name is Lorraine Fildes, and I am a qualified Nursery Nurse since 1992. I have been part of the Southview Team for the past 6 years. I am now very excited to be part of the physical wellbeing team. Being the physical wellbeing co-ordinator will give me a great opportunity to work along the whole school.
Lestyn North - PE Teacher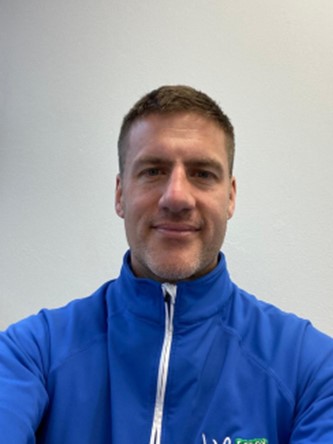 My name is Iestyn North and I have been teaching mainstream PE, running holiday camps and clubs since 2010. I have a degree in Sports Science and a Diploma in Personal Training, and am a keen footballer.I joined Southview in September 2021 and have thoroughly enjoyed working with a fantastically keen group of children.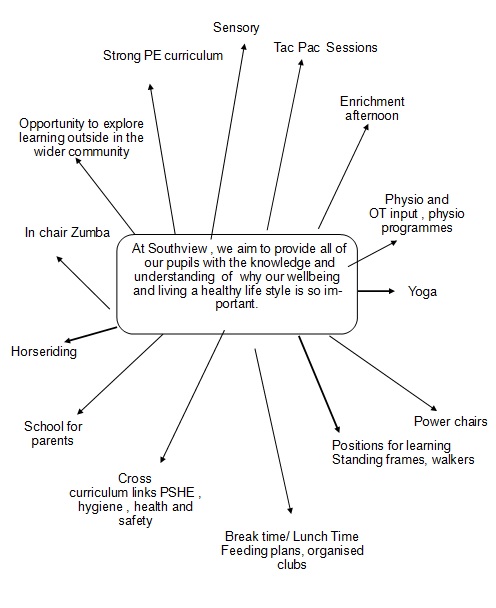 Points to Consider When Supporting Our Pupils with Their Physical Wellbeing
- Allow time so children can move in their own time
- Create a quiet environment
- Give positive feedback
- Encourage and praise any movement small or big
- Use on body cues, symbols, Makaton and / or voice to let children know what movement they will be take part in next.
- Read individual care plan and programmes before working with a pupil.
- follow the manual handling plan
- Use appropriate language depending on the age and level of the pupil.
Yoga
Yoga at Southview School is delivered by Anca Hastings.
There are three sessions a week.
We believe that all children are special. They all deserve to experience inner peace, joy, comfort and fulfilment of their potential and purpose.
The yoga poses help to realign, balance and strengthen the
body and work hand in hand with the physio programs created by the
physio team.
PE
PE at Southview School is delivered by Lestin from Essex Kids Camp. There are 3 PE sessions a week and follow a similar pattern to the Yoga sessions.
During PE sessions our pupils take part in different games varying from sensory tracking activities to parachute games and Boccia. These sessions are designed and tailored to encompass all levels of physical ability. They incorporate skills such as coordination, aiming, precision, speed and balance.
Children enjoy taking part in all games and activities. They learn about being part of a team, the rules of different games and also take part in different competitions across the County.
At the end of the academic year, we have our 2 day Sports Day where pupils have a chance to share their physical achievements and successes with their parents/ carers and the rest of the school.
Enrichment Afternoon
Enrichment afternoons take place on weekly bases and the afternoons may vary depending on class.
Some of the activities that the children have experienced include: standing frame, walking frames, prone position, fine motor skills: writing, pencil control, finger painting, target shooting, races, switch activities, Xbox, hand massage and relaxation.
These afternoons are an important part of our holistic approach to developing children's ability to become confident, independent and enthusiastic.
Physio Therapy & Occupational Therapy
Physiotherapists are part of the therapy team that are available to see children in school. The therapists work with Occupational Therapists and Speech and Language Therapy as part of the multidisciplinary team, alongside other professionals, teachers and support staff.
A physiotherapist focuses on improving mobility and function in patients whereas an occupational therapist focuses on helping their clients live as independently as possible.
An occupational therapist can provide therapy and specialist equipment to help your child manage or improve specific difficulties. This can range from exercises to help with handwriting, through to teaching basic tasks such as teeth brushing to children with developmental delay. The aim is to maximise a child's potential ability and increase independence.
Power Chair Practice
This is something that our Physical wellbeing Co-ordinator is organising and delivering.
In her role of Physical wellbeing Co-ordinator she is giving our pupils the opportunities to practice power chair skills that will help them get from one place to another as independently as possible. These skills can be practised in the school environment, transferred to games and activities in PE lessons and eventually some pupils will feel confident to control their chairs independently and safely when out in the community.
Breaktime and Lunchtime
Break time and lunchtime are opportunities for all pupils to socialise and enjoy their food with their friends in a relaxed atmosphere.
Pupils also have an opportunity to work on improving their manners and achieve some of their fine motor skills targets.
Our pupils have their own feeding guidelines and all the members of staff are trained and follow these.
Once snack or lunch has finished our pupils are offered different options to decide how they would like to spend the rest of their time - going out in the playground/ sensory garden, colouring, laptop time, listening to music, playing games with each other.
This time is crucial in preparing pupils for the rest of their day. We believe that if at the end of break time and lunchtime, our pupils return to lessons having had a positive experience they will be more likely to do well in their next lessons.
In Chair Zumba
Some of our pupils take part in a once a week 'In chair Zumba' session. These sessions are accessed by pupils sitting down in a chair or wheelchair.
The sessions are short (10-15 min sessions) and are run by following an online program.
The pupils are able to use different parts of their body to join in.
In chair Zumba aims to give our pupils a burst of energy, support them with their core stability and help to improve their balance.
Horse Riding
Some of our pupils attend horseriding sessions on a Monday at Barrow Farm.
Riding encompasses a range of skills which benefit our pupils in different ways.
For our pupils riding at Barrow Farm can provide physiotherapy working on core strength, exercise, a chance to learn about the activity, the opportunity to make new friends, build self-esteem and confidence and all this while having FUN.
What are....
Tac Pac
Tac Pac is a communication activity resource for helping pupils with sensory or neurological impairment, developmental delay, profound and multiple learning difficulties, tactile defensiveness, and limited or pre-verbal communication. We also use Tac Pac to develop body awareness, engagement, physical movement and basic interaction skills which includes intensive interaction.
It provides a structured, emotionally safe framework for children to make contact with their own bodies, their environment and other people, and develop a relationship with these.
The leader ensures that each tactile experience is well-organised and sensitively offered, and adjusted to suit the pupils responses.
School for Parents
Hayley Davies has led School for Parents for the past 17years at Southview School.
School for parents provides a safe environment for parents, carers and children to come together, explore and learn solutions for their everyday living. The group caters for preschool children who have a disability and need a more hands-on approach.
The "principals" of conductive education are integrated with the early years' framework.
Our aim is to work with the parents and their child helping them to learn, practice and use skills which can be transferred to the home or when out in the community.
Many of the children go on to take a place within our Early Years class.