Curriculum Skill Sets
Across key stages 1, 2, 3 and 4, we have four skills sets. In each skills set we have "building on" and "reaching higher". These skills sets are fluid and organic, and are matched to individual needs and requirements so are continually monitors and reviewed.
"Building on" is about widening a childs experience holistically whilst there is still some progression built in.
"Reaching higher" follows a more formal educational route. Building on a students prior knowledge and experience which allows for deeper academic challenges.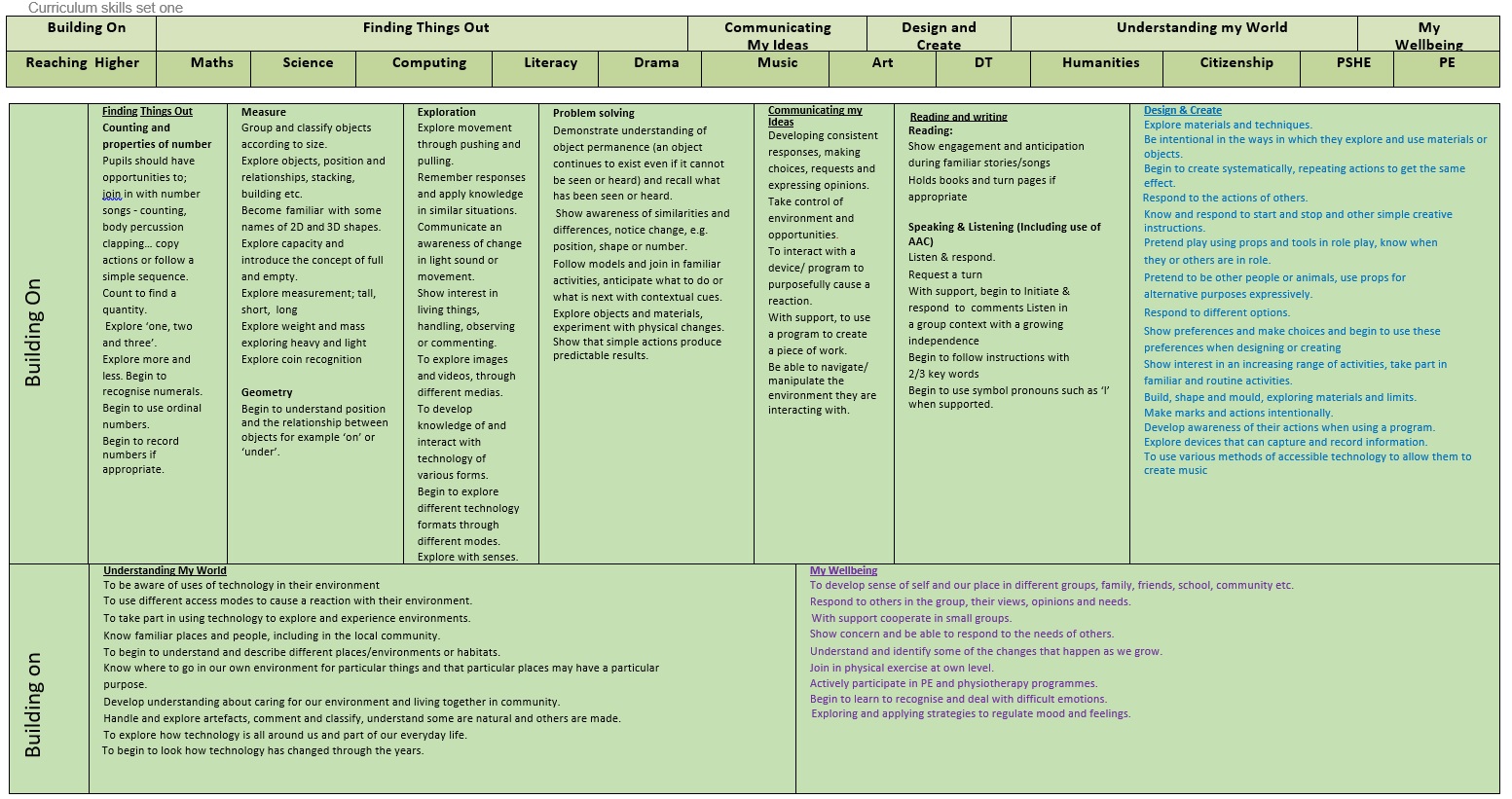 Above is an excerpt of our "Building on" KS1 Skills Set. Below is an excerpt of our "Reaching higher" KS4 Skills Set.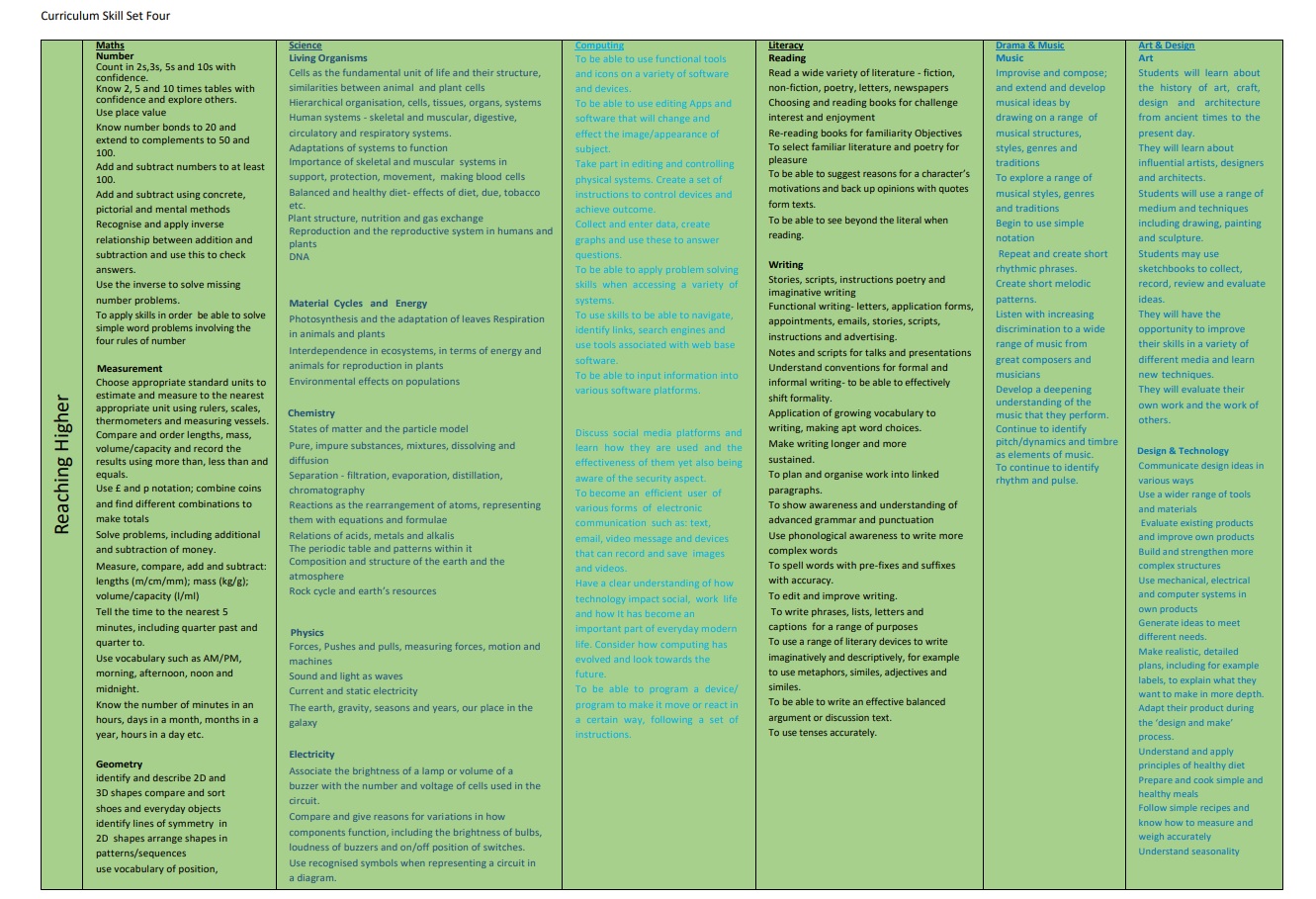 If you would like any further details, please contact us.