Southview walked to Tenerife..... (Well sort of!)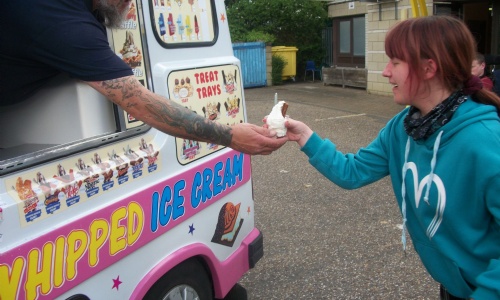 As we could not have a summer fete this year we decided to have a sponsored walk to Cornwall instead......
Over 4 weeks all the children, students and staff recorded their steps and distances in their chairs and the results were amazing.... within the first 10 days we had gone past Cornwall until eventually we ended up in Tenerife!
To celebrate everyone's hard work we had a well deserved visit from the ice-cream man!
We also now raised over £1,800.00 which all the students will be able to put forward ideas of how it should be spent! Well done everyone for all your hard work!